What is a Pumpkin Spice Latte?
Everywhere I look in and around in Hong Kong, I seem to see a new trend coffee or is it a cocktail…..the Pumpkin Spice Latte.  Before I ventured out to try one, as I must say it does sound strange, I decided to do some internet research and find out exactly what it is and how you make one and below is what I found.
Starbucks started developing the Pumpkin Spice Latte in January 2003 following the successful introduction of winter seasonal drinks such as the Peppermint Mocha and Eggnog Latte.
The Pumpkin Spice Latte is a coffee drink made with a mix of traditional autumn spice flavours (cinnamon, nutmeg and clove), steamed milk, espresso, and often sugar, topped with whipped cream and pumpkin pie spice.   It is definitely an Autumn coffee and not a cocktail, however, I do believe you can add a shot of whiskey, rum or your choice of liqueur to give it an extra spice.
I found a recipe in the internet, for what they say is the best homemade Pumpkin Spice Latte- however, you can decide whether it is the best or not…..
The Best Homemade Pumpkin Spice Latte
PREP 5mins
COOK 5mins
TOTAL 10mins
Make the popular coffee house pumpkin spice latte at home. In this recipe they suggest that you use pumpkin puree, however, this for me would be optional and you must a real pumpkin lover to enjoy it with pumpkin.
Makes 2 Drinks
You Will Need:
2 cups milk (dairy or non-dairy)
2 tablespoons pumpkin puree (optional) and add more if you want a more pumpkin flavour
1 tablespoon vanilla extract
1/2 teaspoon pumpkin pie spice, (mixture of spices including cinnamon, nutmeg, ginger, and cloves, used especially to flavour the filling of pumpkin pies), plus more for serving
1/2 cup strong hot coffee
1 to 3 teaspoons sugar, depending on your taste
Whipped cream, for serving
Directions:
Add milk, pumpkin puree, and sugar to a saucepan over medium heat. Heat until hot, but do not boil. Remove the saucepan from the heat and whisk in the vanilla, pumpkin pie spice, and the coffee.
Divide the mixture between two mugs. Top with whipped cream and a sprinkle of pumpkin pie spice.
TIPP: Pumpkin Pie Spice Blend: Find pumpkin pie spice at the store or make it at home . You likely have everything you need to make it already. Mix the following spices in a spice jar: 1 1/2 tablespoons ground cinnamon + 2 teaspoons ground ginger + 1/2 teaspoon ground nutmeg + a pinch of ground cloves.   
During my research for the definition of a Pumpkin Spice Latte, I discovered the Pumpkin Spice Martini.  A fun, delicious, cocktail for your next Lotus BBQ Grill gathering.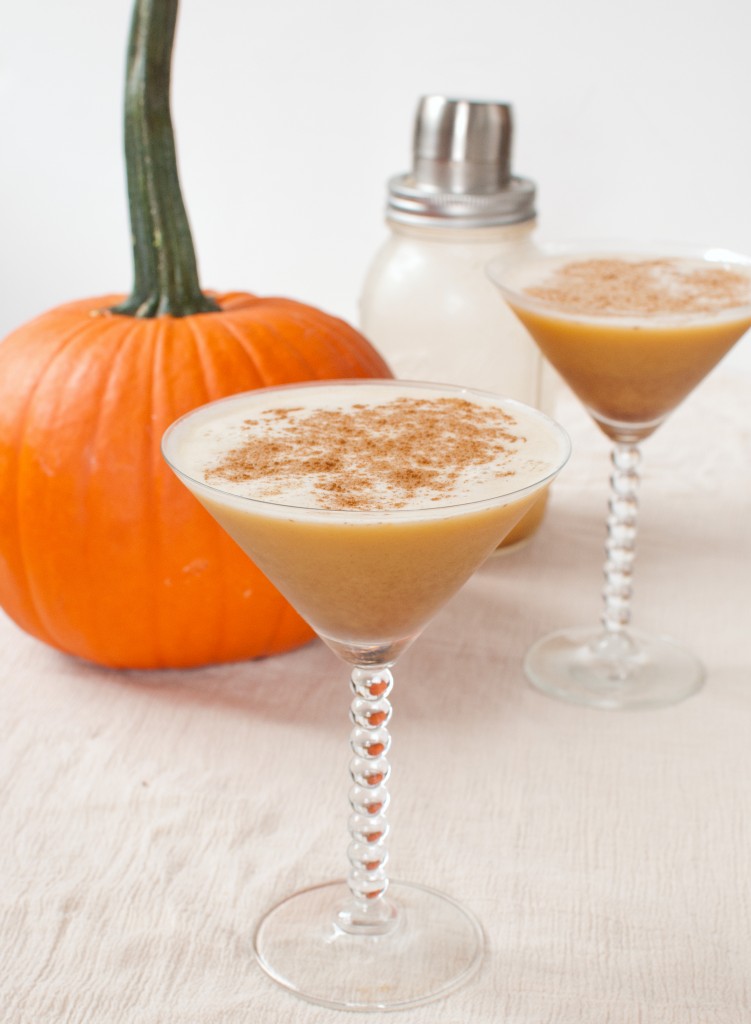 PREP 5 mins
SERVINGS 1 person = 1 martini
You will need:
50 grams vanilla flavoured vodka
50 grams Irish cream liqueur, such as bailey
50 grams pumpkin flavoured liqueur, such as Hiram Walker
1 cup ice cubes
1 pinch ground cinnamon
1 pinch ground nutmeg   
Directions:
Pour the vanilla flavoured vodka, Irish cream liqueur, and pumpkin flavoured liqueur into a cocktail shaker over ice. Cover and shake until the outside of the shaker has frosted.  Strain into a chilled martin glass, and garnish with a sprinkle of ground cinnamon and ground nutmeg to serve.
TIPP:  If you can´t find vanilla flavoured vodka, then use a small amount of vanilla extract.
Now you decide which is the best drink for your Lotus BBQ Grill gathering – a Pumpkin Spice Latte or a Pumpkin Spice Martini